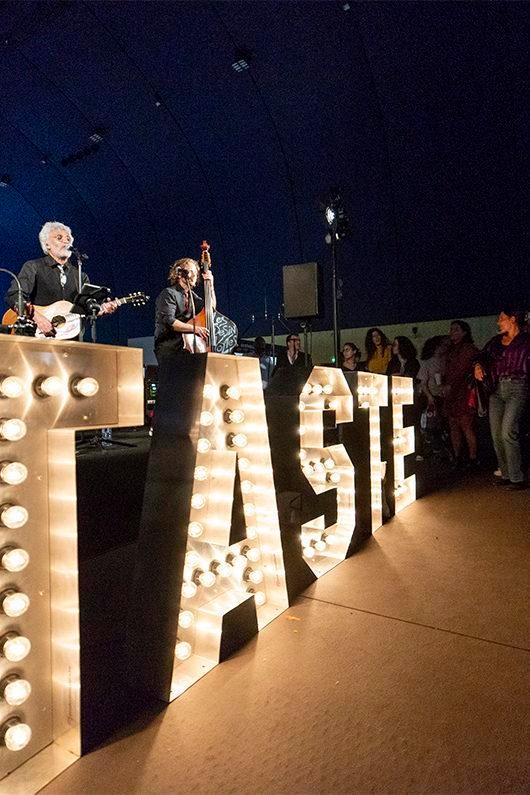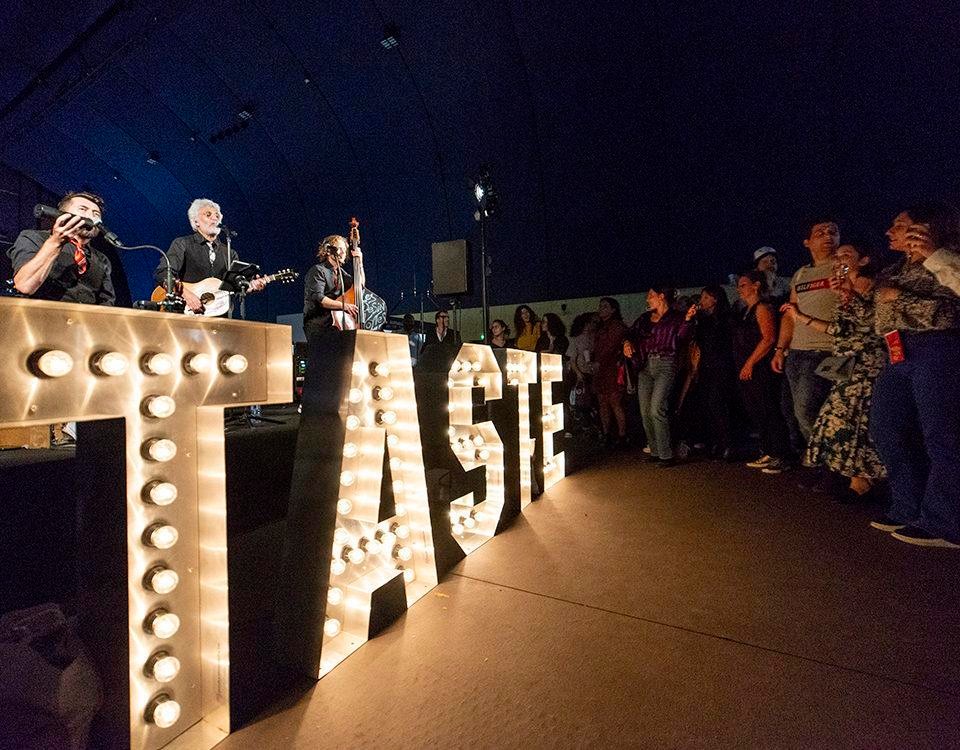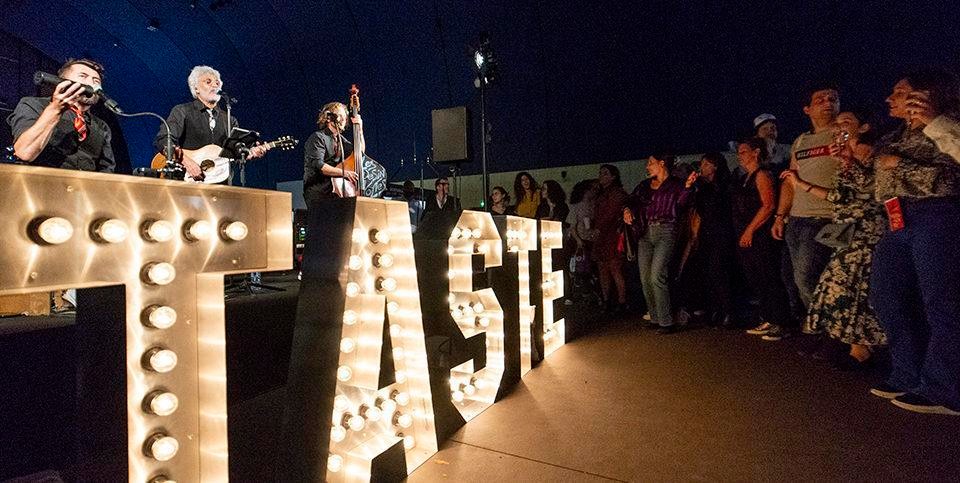 From Thursday 11 May to Sunday 14 May 2023.
Taste of Paris combines all the best ingredients that make a superb visitor experience – a stellar line up of Paris's latest, greatest and most exciting restaurants, world-class chefs, an exceptional range of interactive and participatory experiences, and gourmet food and artisan producer markets. Taste of Paris attracted over 30,000 visitors to the Grand Palais last May. Produced by Taste Festivals, Taste of Paris is part of a worldwide network of more than 20 events hosted in cities from London to Toronto, Sydney to Amsterdam, Dubai to Hong Kong.
The Festival will be held at the Grand Palais éphémère.
Métro : lignes 8, 6, 10 / Stations : École Militaire, La Motte-Picquet Grenelle
RER : ligne C / Station : Invalides
Bus : lignes 28, 80, 82, 86, 69, 42,
VELIB' : Station n° 7111, École Militaire – Place Joffre / station : 7109, Frédérick le Play / station :  15024, La Motte-Picquet
BATOBUS) : Tour Eiffel
Taste of Paris is split into 7 sessions over 4 days.
Thursday 11 May : 7:00PM to 11:30PM
Friday 12 May : 11:30AM to 4PM, and 7PM to 11:30PM
Saturday 13 May : 11:30AM to 4PM, and 7PM to 11:30PM
Sunday 14 May : 11:30AM to 4PM, and 7PM to 11:30PM
You can come whenever you want within your specific session, but please keep in mind that the restaurants will stop serving food 30 minutes before the end of the session. In between sessions, the festival will be closed to the public.
It is the quickest and most reliable way to get in, but tickets can also be scanned directly on your phone.
Two types of tickets are available :
"Découverte" ticket: simple access to the festival –20€ earlybird,  22€ presale, 24€ from the 1st of May / 25€ on the door
"Premier" ticket: VIP access to the festival, premium pass to VIP Lounge (Champagne bar, beer and soft open bar) – 70€ earlybird,  75€ presale, 80€ from the 1st of May / 85€ on the door. No fast track to the restaurants.
Entrance is free for children under 10 years old. None of the above tickets include any credits to spend on the restaurants.
Entrance is free for children under 10 years old. Visitors from 10 to 18 years old can benefit from a preferential rate. Strollers are allowed on site.
You can purchase your ticket at the door but they are more expensive and we cannot guarantee access if we are sold out.
Many activities at the Festival are open to the public, such as the Laurent-Perrier chefs Masterclass Theatre and the cooking workshops (on-site registration). New this year at Taste of Paris, discover the "Black Box".
Most dishes at Taste of Paris are priced between 6€ and 8€ incl tax, and the signature dishes are priced between 10€ and 12€. Each dish is a taster size portion.
If you can't make it, you may give your tickets to someone else. The tickets are not nominative. The session (date/schedule) and the QR code on your ticket will validate your entry.
The VIP Gourmet ticket gives you access to the Grand Palais Éphémère through the VIP entrance and includes a pass for the VIP Lounge (Champagne Bar, wines, beers and soft drinks served at your discretion) as well as 3 dishes to choose from in the restaurantsr dans les restaurants
The Premium ticket gives you a fast-pass to enter the festival however there is no distinction between the different types of tickets at each of the restaurants.
It is not required to access the festival, however it is the only payment method accepted by restaurants, bars and some exhibitors. Most exhibitors also accept cash and credit card payments.
If you have previously credited your Cashless account, it will be handed to you when your ticket is scanned at the Grand Palais entrance. Otherwise, you will have to go to one of the banks or mobile vendors to obtain a card and add the necessary credits.
You can do this when you buy your entry ticket on our website (you will be given the opportunity to buy credit). If you purchase your ticket on another website or in another outlet, you will need to create a Cashless account on arrival on site. There will also be banks on site where you will be able to credit or top up your card if necessary.
It allows you to:
Pre-load your card before the event via our website
View your card balance and transaction history
Save your Credit Card for faster reloading
Block your card and obtain a new one in the event of loss or theft
Obtain a refund of your balance at the end of the event (on request within a certain time period, see details below).
Go to this section If you have already purchased your ticket on our website with credit; the account creation is automatic and you will be able to connect with your email address. If you purchased your ticket from another website or shop, you will need to create your account and then enter your ticket number to link to your account. If you choose to wait to be on site to pick up your card and credit it, you will be able to create your account from the card code.
No, it's optional. You can collect your card and credit it directly at the banks on site. Your card remains anonymous. However, in this case, your card cannot be blocked in the event of loss or theft and you will not be able to request a refund of any credits remaining at the end of the session.
You have two possibilities to recharge your card during the event:
Via your smartphone by logging into your Cashless account
By visiting the banks on the site
You can reload your account as many times as you like before and during the event.
By reconnecting to your Cashless account, you may claim a refund of unused credits on your card between 15 May and 5 June 2023 at midnight. It might take several days before the refund appears on your bank account.
If you have created a Cashless account, you can ask to block your card by going to the banks on site.
No, it is not possible to use a card from another event other than the one provided during the event.
There is a 1€ activation fee.
If you have created an account, you can view your balance on your Cashless account. You can also request for your balance at any of the banks on site.
It all depends on how many dishes you would like to taste. On average you should count about 40 € per person.
Yes, you can access to the summary of your transactions via your Cashless account.
Unlike the entrance tickets, valid for one session, your cashless card is valid throughout the festival. Thus, it is not necessary to create a second account. The easiest way is to create an account by using the number of your first ticket, and to credit your account accordingly. You can always top up along the way at the banks or via the website.
The easiest way is to buy a ticket for the person and to link a cashless card credited with the desired amount. In this case, it will be necessary to send the entrance ticket to the beneficiary, who will receive his card directly at the entrance to the festival when validating his entry.
They will be announced on the restaurants page on the website, and will be detailed in the the visitor's guide available on site.
Chefs are requested to be present and generally participate, however they are not obliged to be present at every session.
These are highlighted on the menus, but we cannot guarantee non-cross contamination.
Reservations are made directly on site, on a first come first served basis. We advise you to arrive early to reserve.
Coat check and bag storage facilities are available. Small bags are accepted inside the Grand Palais but suitcases and large bags are forbidden and must be checked in to the bag storage.
No but we are thinking about Taste of Pets !
There is a no smoking policy in the Grand Palais but visitors may smoke outside on the forecourt.